PARTNER IN EUROPEAN MOBILITY AND WORK PLACEMENTS
About Us
---
Thanks to our experience we become a trusted Spanish mobility partner for many sending institutions from all over Europe. Our preparation of European mobility programmes brings additional values and personalized care for every participant. Our business consultants developed a network of host companies in Spain where we provide placements and other activities in the education and training field for vocational schools.
As a Spanish mobility partner who provides European traineeship programmes, we are involved in the implementation of European projects with the idea to develop youth professional skills and improve their employability in the labour market. We work with vocational schools from all over Europe offering them our expertise and necessary tools for the project proposal writing and development of mobility projects. Our main goal is to provide traineeships in companies for vocational training in different vocational areas and assist during all the mobility rin Spain.
Mobility projects for vocational training that we work with are confirmed by Erasmus Plus programmes European Social Funds (ESF) or national, regional or local funds. We are specialized in Erasmus Key Action 1, and 2 where we take the role of a strategic partner. Our main goal is to provide traineeships for groups of apprentices and improve their language and professional skills during the mobility project.
We have established a network of numerous host companies, located mainly in Barcelona, Catalonia, Balearic Islands, and the Canary Islands; These national and multinational corporations receive participants and provide them proper training to improve their technical and linguistic skills. We work with different host companies that are selected with care for each project participant. Since 2014 Espamob' collaborated with diverse European schools and agencies, building a network of partners that help us to make education and vocational training projects a reality.
For more information contact our mobility team!
Our History
---
Since 2014 Espamob' is working with European mobility programmes: Erasmus Plus, European Social Funds (ESF), and other subventions for Vocational Education and Training (VET) as a Spanish mobility partner. Located in the vibrant city of Barcelona, Espamob' created an effective network of host companies, vocational schools and service providers that support our high-quality project standards following European rules.
We rely on the experience of the IES Consulting, a company which since 2005 works with recruitment and traineeships for apprentices. In order to carry out mobility programmes, IES provides us with support in the research of the companies for mobility projects and proposals for the selection of host companies.
Today in Espamob' we aim to increase the attractiveness of mobility for vocational training by becoming a trustworthy company adapted to European mobility traineeships that provide participants with the opportunity to acquire new professional and personal skills abroad.
Learn more about us and our values
A professional team of experts in Erasmus Plus mobility
---
" Support, Expertise, Project Management, Trust and Adaptability are the main keywords representing our team at Espamob'.
We are a multicultural team of experts specializing in European mobilities. Our participation brings an added value to each project. Our multilingual advisors share their personalized and technical knowledge in project management, relationships with host companies and related European standards.
Each profile is different so we adapt and we give you all the necessary tools to guide you, from the application to the development and management of mobility projects organized with our network of host companies. Our trusted partners provide education and training in different vocational areas with an individual learning approach for each participant.
We aim to improve the technical and linguistic skills of participants through European mobility traineeships. We want to make their stay abroad an unforgettable experience by implementing personalized logistic solutions and organizing inspiring programs of cultural activities.
We are involved in your project's records, we monitor the implementation of European standards and we assure the administrative follow up of your mobility project. We guarantee you true proximity between host organizations and the participants throughout the entire mobility by creating a trusting relationship from the first stages of your project. "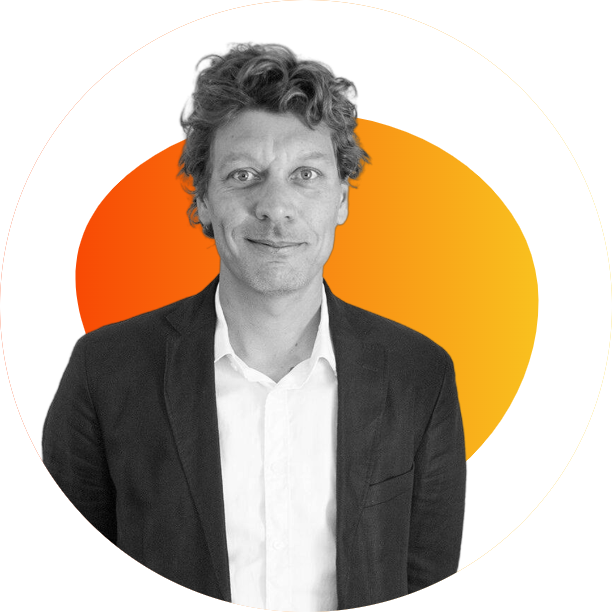 Léonard BARBIEUX
Director of Erasmus Plus programs
---
Join us
---
Always looking for new talents, join us and live an unforgettable experience in Barcelona. If you want to join us, please send us your CV.
We are a multicultural, professional team with expertise in European mobility. The multilingual consultants bring their technical and personalized knowledge in project management, relations with host companies and European standards.
Each profile is different, we adapt to each day and we put all our know-how at your disposal to guide you, accompany you and advise you in the preparation of your mobility. We guarantee an adequate working environment for each participant, meeting your requirements and aiming at perfecting your mobility experience.
You are passionate about digital marketing and communication; you are motivated, and you want to plan and organize mobility? This job is for you!
You are passionate about organizing and planning projects, you are versatile, autonomous and have good language skills? This job is for you!
You are passionate about business relations, you are autonomous, have good language skills and you are a real negotiator? This job is for you!