7 good reasons to organize an internship abroad for your students with Erasmus Plus
You are a high school or vocational teacher and you are interested in offering an internship experience abroad to your students but you find the process difficult?
In order to help you, we are presenting you today 7 reasons why you should organize an internship mobility for your students!
It's true that internships abroad can sometimes be a challenge to set up… They require time, money, motivation and sometimes a lot of paperwork… But they are also a way to help your students discover and develop their professional skills.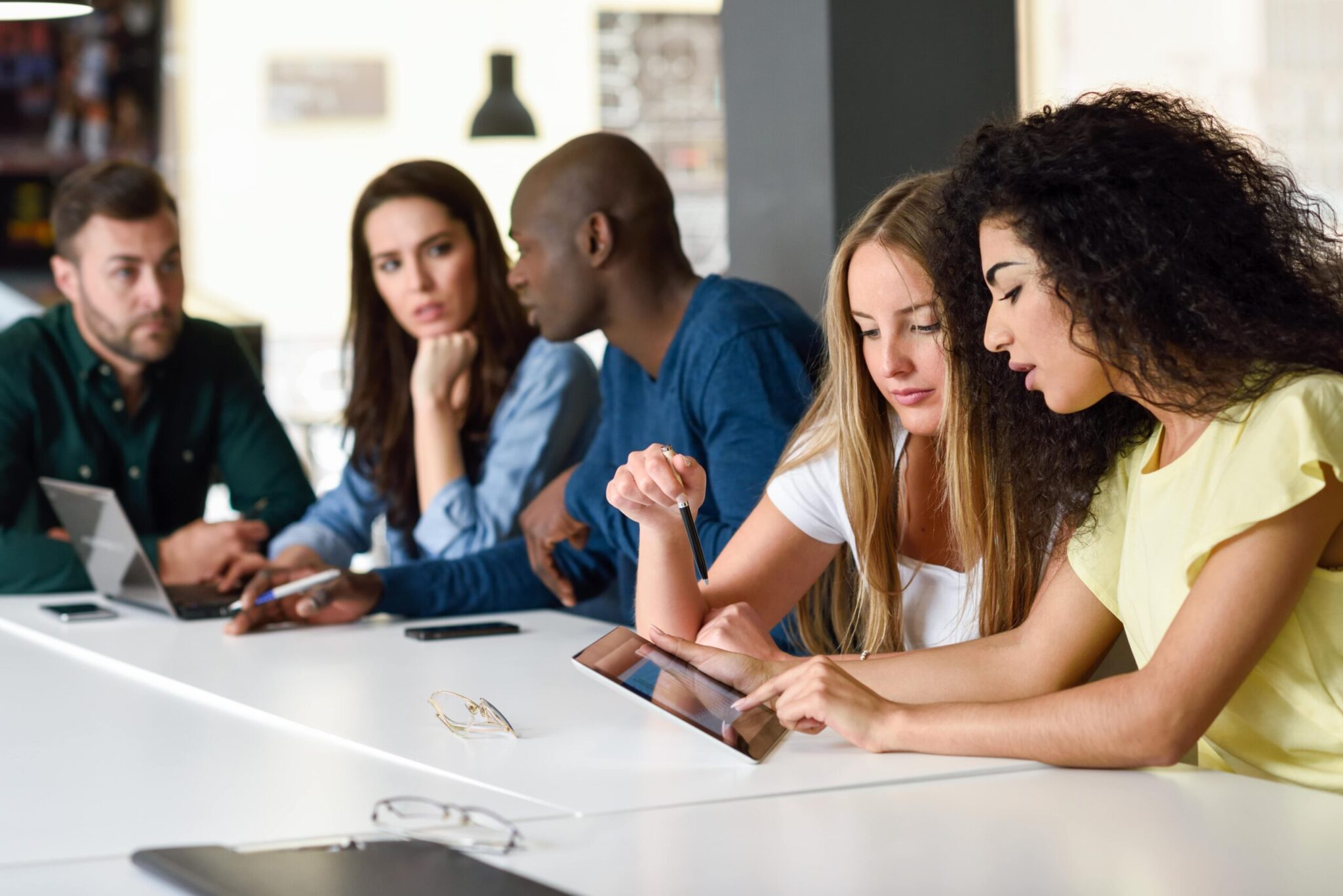 1. Offer an extraordinary professional experience
Internships abroad are an opportunity for students to put into practice what they have learned during their schooling. It also allows them to discover new methods and ways of working in their field of study. They will develop a comfort level in the work world and gain confidence for future internships.
2. Development of new language skills
An internship abroad challenges your students to communicate with new people in a language that is either foreign to them or that they're still learning. This allows them to gain adaptability and language skills in a very short period of time! Students are required to make an effort to be understood and to communicate in the workplace. This learning of a new language may open up other great opportunities for your students in the future.
3. Opening up to a new culture
Just like the language and new ways of working, the culture of another country is also something new and something that needs to be adapted to. Students discover other cultures, new landscapes, meet new people with different beliefs and different perspectives. This is a great personal enrichment for your students, they will learn to get out of their usual rhythm and will be forced to adapt to new traditions, this makes them grow and gain in maturity, even in wisdom for some…
4. Improvement of the CV
Whether in France or anywhere else, one of the main opportunities of an internship is the enrichment of your students' CV. The more varied professional experiences they have, the richer their CV will be and the more they will gain notoriety for future internship or job opportunities. Thanks to the internship abroad, the CV is completed in different ways: the development of a better language level, the reputation of some foreign companies, diversified missions and it can even show recruiters a certain open-mindedness.
5. Offer the same opportunity to students from different backgrounds
Planning an internship abroad for your students is a way to offer equal opportunities to students from different backgrounds. Indeed, students do not always have the same living environments and cannot benefit from the same experiences. But when a professor provides an experience like this for his or her students, it creates cohesion among the students. The opportunity is the same for everyone but can be something new for many students in more complex situations.
6. Get to know and connect more with your students
In the same mindset as reason 5, setting up an internship mobility allows you to create a link with your students. You will be able to find out more about the professional goals they are looking to achieve for their future, their expectations in the world of work….You will also show them your motivation to get involved for the future and build confidence by living a unique experience, all together. You will learn more about their personalities, which may even help you in the way you teach each of them.
7. To meet and create links with other institutions for the future
Finally, the last reason is, this time, a more opportunistic reason, in the good sense of the word! When you set up a mobility abroad, you can meet organizations, schools, establishments with which you can create new relationships and exchanges, for future mobilities for example… This will save you time for your next projects!
---
With these 7 reasons, we have succeeded in showing you that international internship mobilities are opportunities to be seized! The work you put into their implementation will always be rewarded and will greatly benefit your students.
At Espamob', we are here to answer your questions and guide you in the organization of these mobilities. Indeed, our main role is to help you in the implementation of these mobilities and to facilitate your work by managing the administrative part, the search for companies for your students thanks to our contacts, the accommodation and accompaniment once you are at your location…
If you have any questions, don't hesitate to contact us right here.