How to prepare a group mobility with Erasmus Plus
As you probably already know, group mobility requires a good organization and can seem complicated, especially when it is your first experience with Erasmus Plus. In order to guide you, in this article, we will discuss the different important points to think about once your Erasmus Plus application has been validated. We will list the different steps that you shouldn't miss to make your experience as easy as possible.
That's it, the answer has arrived and you have obtained your Erasmus + grant! Now it's time to think about different points such as: In which country to go, for how long, with how many students and chaperones, for what type of experience, or even as where to sleep…and many other essential questions to set up your project!
To set up your mobility project, it's required to define your objectives. If your main objective is to discover a particular sector of activity with your group of students or to travel to a well-defined country, your decisions will not be the same!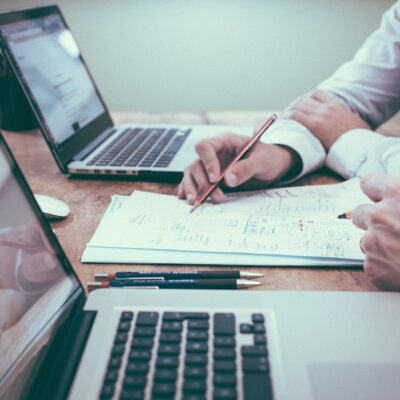 For an internship abroad, the most crucial step is the choice of the internship company
---
You need to be sure that you can offer your students a good experience in the industry they are currently studying in. It is essential to deal with trusted companies with whom you will create a strong bond throughout your mobility.
At Espamob' , we have developed a portfolio of companies with which we work regularly and for which we are sure that your students will be received in the best conditions. Our service allows you to lighten your workload for the organization of your mobility in Spain.
Once you have found an internship, you will enter the "contractual" phase, more commonly known as "signing the internship agreement". This phase can sometimes be quite long, it is necessary to prepare the agreements in advance and to be clear on the different administrative points that you will have to manage after their signature.
When you have found the company or companies you need for your students, you can then generate the internship agreements that must be filled out by 3 parties: the student, the school or training organization responsible for the student and finally the host company. It is imperative to have these 3 signatures on the agreements to fully validate the internship.
The signature of these agreements allows you to carry out your different administrative procedures such as the application for the Erasmus Plus grant for each student, the application for a European health insurance card, or even the affiliation to a foreign health insurance if needed… These procedures are not complicated but require a very good organization and time to manage the good follow-up of the different administrative procedures.
With Espamob', just as for the search for internship companies, we can also guide you in these steps and give you the right advice so that everything happens as soon as possible.
Once the internship has been found, the agreements signed and the administrative procedures completed, you must not stop there! It's now needed to think about the organization of the trip :
booking airline tickets and means of transportation once on site for the duration of the mobility.

finding suitable accommodation that meets your criteria. For example, you can rent an apartment for your whole group or a youth hostel if you want to mix with other nationalities and meet people. Or you can stay with a host family for a complete immersion in the daily life of the locals.

Offer cultural activities to your students once they are here so they can discover the city and its history.
As you may have noticed, all these steps are crucial for the organization of any international mobility. It is necessary to know them and to have them in mind to start your mobility process in the best conditions. The Espamob' team remains at your disposal to accompany you throughout your different steps.
Visit our page presenting our procedures to guide you in your mobility project and do not hesitate to contact us if you have specific questions about your project.